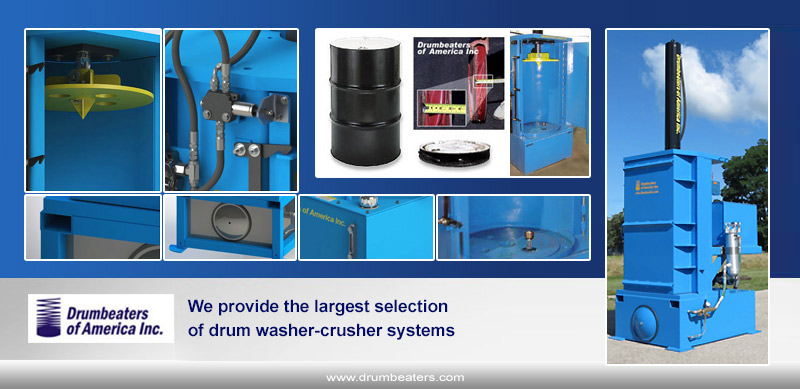 Drumbeaters of America
Welcome to Drumbeaters of America, the world leader in design, manufacture and installation of complete Drum Crushers, Barrel Crushers, Drum Washers, Barrel Washers, Drum Washer Crushers & Tote Cleaning Systems.
We build customized drum and container cleaning and disposal systems according to customer specifications and requirements.
We provide the largest selection of Drum Reconditioning and Disposal systems.